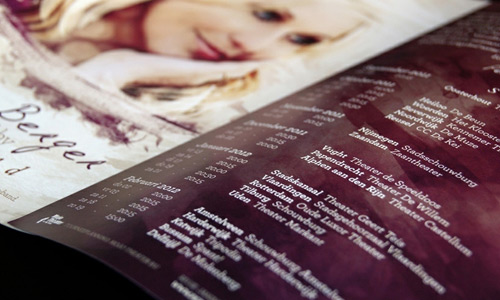 Need a (gig) poster design for your upcoming tour or another event promotion? Or perhaps promo-flyers to help spread the word about your (band's) new record or gig? Contact me for a free chat; no strings attached.
A poster design should be fitting to the event it's for. There are a few basic requirements, such as legibility from a distance. I mean; your target audience should at least see your core message, right?
Besides those basic principles the image should be a proper visual representation of the event. It can be very artistically creative, or just plain and direct. That all depends on the message you want it to convey. That's why I strive to create unique and fitting poster designs.
Do you have an upcoming tour or another event you need to promote? Let's talk and see if I can create a unique (tour) poster design and/or promo-flyer for you.
Get in touch → for a unique and fitting (tour) poster design with affordable rates and timely delivery